How Air Whip Dusting Works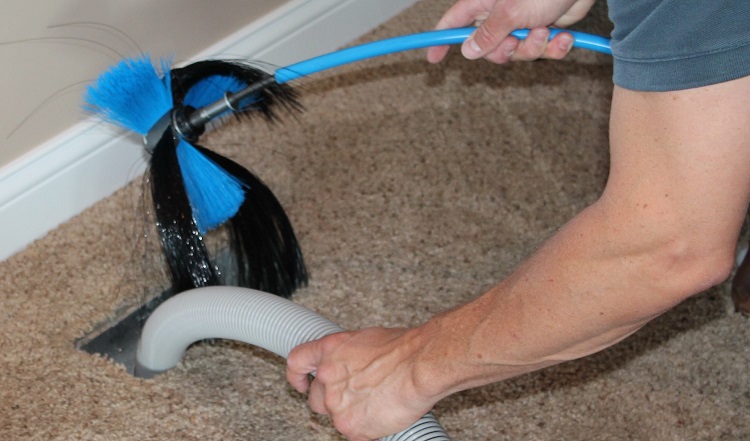 So that the quality of air in residence or office is clean and healthy, and to avoid people getting sick, it is crucial to clean the HVAC system at least one time in a year. Since this is a process that requires expertise, the suggested way to go is to hire professionals such as Sem's Duct Cleaning to do it for you. Air conduits have impurities, dirt, mildew, and other unwelcome pollutants that could cause health problems. Apart from that, having dusty conduits also makes the HVAC structure ineffective since it uses up more energy to perform its functions which in turn increases utility bills. However, even if you get to know what the issue is, it is not always as easy to clean them. This is where expert cleaners such as Richmond Hill air duct cleaning services come in. Our company offers air whip cleaning services, which keeps the pipes clean and fresh air going out.
Using air whips to clean out vents is a good choice for people who get their conduits washed on a regular basis, or at least every two to five years. Sem's Duct Cleaning focuses on air pipe pest control dusting together with other HVAC cleaning problems. Air whip cleaning is also an advisable method for houses that do not get too much dust. Other instances where periodical maintenance is needed is if:
There are pets in the house
There is someone who smokes
You just recently had the home renovated
There is a person or people who have allergies or asthma
Air whip systems offer enhanced cleaning facilities compared to the other duct cleaning methods. The way in which we use this is that we carry a high powered vacuum that is mounted on a truck and attach it to the key lines of the HVAC conduit structure. The vacuum then creates negative air pressure to check that the rubble does not flow out and get into the abode. When all the supply and return air registers are covered, the main pipes of the conduit structure are cleaned using highly compressed air. This helps to remove grime and debris from the whole system, ensuring all sections are covered.
The air whip is essentially a brush that is made to clean square channels so that it can get to the corners as well. Qualified technicians will go with either a forward or reverse air whip to clean all the main pipes, letting them get rid of all the impurities in the conduits. At the end of the process, the technician uncovers and puts in the registers that had been detached from the ducts. As an additional service, the team also gives its customers basic furnace cleaning. The pros of using air whips are:
There is no need to clean very often
It's proven to reduce allergies
Ensures that the HVAC equipment lasts longer
It increases energy efficacy
Makes indoor air better
We recommend you to read "Differences Between Air Whip Cleaning And Standard Conduit Cleaning" and "Five Advantages Of Conduit Dusting".
Tags