What Not To Do When Air Duct Cleaning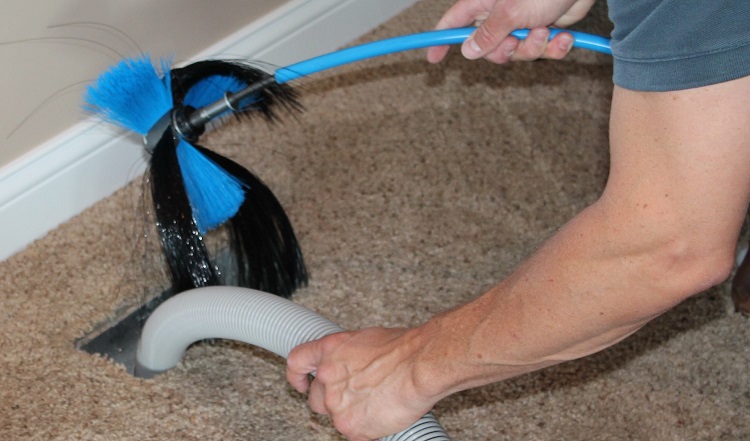 Every household wants and needs quality air to breathe indoors.  The question of how this can be attained is pretty easy. That is to have air duct cleaning and HVAC maintenance. The process of eliminating dust and dirt built up inside air ducts can result in cleaner and safer air the family can breathe.
Cleaning the air ducts can be messy, dirty, and dangerous . This is why homeowners hire professional air duct cleaning providers to do the tasks. Air duct cleaning technicians use special high-powered tools and equipment to ensure the best cleaning result.
If you decide to clean your air ducts by yourself without the use of special tools and equipment:
– consult a technician first. It is better to be safe than sorry because air duct cleaning is dangerous and can cause more damage if handled by unqualified persons. If you want to give it a try, here is some advice on what NOT to do when air duct cleaning.
If you have no idea how air duct cleaning is done, do not attempt to clean them without prior knowledge
It is not a simple cleaning task. There are air ducts positioned on walls and ceilings. This is dangerous without using the right tools and equipment. You might
fall from a ladder while cleaning,
you might damage the air ducts,
or get sick by inhaling these harmful particles.
Air duct cleaning is for experts and professionals
– so do not hire technicians that are not in this field of work or are not insured. Accidents may happen so duct cleaning companies provide insurance for their staff. If an accident does occur while your technicians are cleaning and they are not insured, damages will not be compensated and will cost you more for damage repairs and replacements.
Do not start the cleaning process without covering all the registers
All the dust and dirt you are trying to remove will come out of the registers and will spread all around the house. It will only add up to the stressful job of cleaning the house all over again.
Do not forget to arm yourself with protective equipment.
Know that the wastes you are about to remove are harmful to your health. It is impossible to not breathe those particles without a mask and gloves. If you do have protective gears, it must be the specific type for this kind of cleaning.
Mishandling Air Duct Cleaning
DIY air duct cleaning can lead to severe damages. Instead of saving up money for doing it by yourself, it might cost you more if you accidentally damage the system. Expert technicians have ways of making the task of cleaning air ducts. In cases of accidental damages, they will fix them without additional charges.
Using inappropriate tools and equipment, your air ducts might loosen up or cause leaks that you won't notice. Using the wrong products for cleaning and disinfecting might cause danger if inhaled because the air ducts will eventually release them into the whole house.
I suggest you contact your local air duct cleaning company to learn more about what you can do. As a homeowner myself, I contacted our regular air duct cleaning provider, Sem's Duct Cleaning here in Woodbridge,  Ontario, to provide me useful information as to what I can do.
Trustful Air Duct Cleaning Provider
Over more than 25 years of experience in the field of air duct cleaning, Sem's experts have perfected their knowledge in order to provide high-quality service to each and every individual. We specialize in:
The buildings we serve vary from industrial spaces in Toronto and commercial spaces in Vaughan to business offices, gyms, hospitals, and universities.
When hiring Sem's Duct Cleaning, you can be sure to receive the same quality of service on your first, second or tenth visit. Our reputation speaks for itself. Count on our professionals and, in turn, you will get a cleaner and healthier home whether you live in Richmond Hill or North York!
Let Sem's Duct Cleaning help improve your indoor air quality and allow your loved ones to enjoy the surrounding beauty and the breath of each coming season!
Check more information on "Tips to Lower Heating Cost in the Winter" and about "The 8 Important Parts and Functions of an HVAC System".
Tags